La date/heure actuelle est Jeu 29 Sep 2022, 06:17
3 résultats trouvés pour CHR
Chrome Limited Edition Bearcat CB Radio with 7 Color Display Backlighting
40 Channel AM Operation
NOAA Weather
Plus de détails ici:

Noise Canceling Mic

Variable Talkback

Radio Diagnostics

Wireless Mic Compatible

Large Digital S/RF / SWR Meter

Frequency Display

ANL / Noise Blanking

ANL / Noise

Memory Scan

Volume/Squelch Control

RF Gain Control

Instant Channel 9/19

CB / PA Switch

Mic Gain 4-Position Control

Laser Etched Keys

Extra Long Mic Cord

Channel Indicator

Includes 6 Pin to 4 Pin Adapter

Dimmer Switch Day/Night

Specifications:

Display Type: Easy To Read Adjustable 7 Color Display Options

SWR Calibration: Yes

Number of Channels: 40

External Speaker Capability: Yes

RF Gain: Yes

Delta Tune: N/A

Microphone Type: Noise Canceling/Ergonomic

Microphone Gain: Yes

Dynamic Squelch Control: Yes

Transmission Wattage: 4 Watts

N.O.A.A. / Weather: Yes

CB Scan: Yes

Instant Emergency Channel 9/19: Yes

Public Address Feature: Yes

Product Weight: 2.2 Pounds

Product Dimensions: 6.3 in. x 6.3 in. x 2.2 in

UPC 0050633550793

Color: Black / Chrome

#Uniden #Bearcat #880 #CHR
Source USA:
https://www.bobscb.com/shop/category/MCR0/Mobile-CB-Radios/1.html
#Uniden
#Bearcat
#880
#CHR
par Dundee33

le Dim 30 Avr 2017, 22:09
Rechercher dans: Cobra, Dynascan, Emperor, Magnum, President, Stabo, Uniden
Réponses: 1
Vues: 922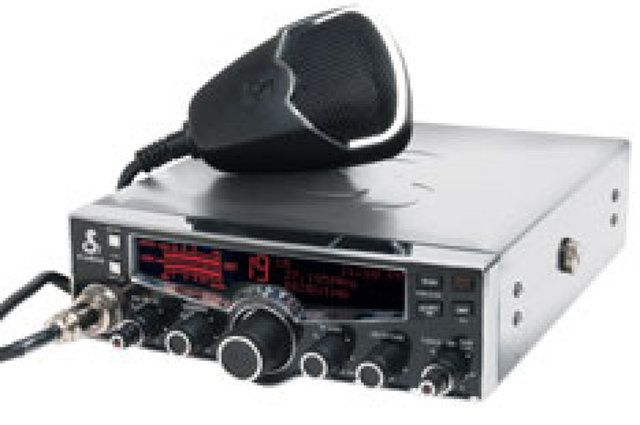 Limited Edition Chrome Case and Selectable, 4-Color LCD Display
AM
4 Watts
Plus de détails ici:

Easy-to-Read Display In Green, Blue, Amber and Red
Built-In NOAA Radio Receiver with 10 NOAA Weather Channels
Emergency Weather Alert, Auto Weather Scan and Weather Alert Scan
Instant Channel 9/19, Frequency Display and All 40 Channels Channel Scan
Radio Check Feature for RF Power, Vehicle Voltage & Antenna SWR Status
4-Pin Front Microphone Connector
Dimensions (HxWxD): 2.25" x 7.25" x 9.25" (57.15 x 184.15 x 235mm)
Source:
http://www.copper.com/cart/Radios/CB-Radios
#Cobra
#29
#LX
#CHR
#LE
par Dundee33

le Sam 04 Fév 2017, 18:27
Rechercher dans: Cobra, Dynascan, Emperor, Magnum, President, Stabo, Uniden
Sujet: Cobra 29 LX CHR LE (Mobile)
Réponses: 0
Vues: 575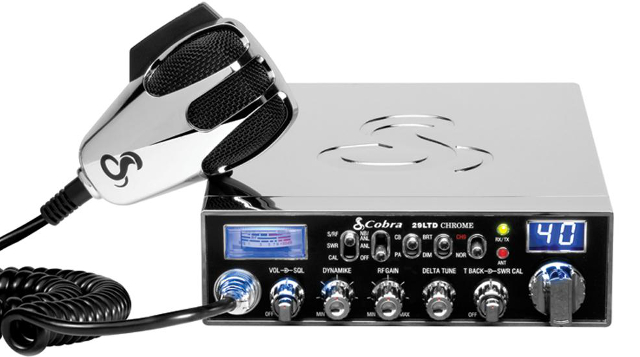 The 29 Classic has a Chrome Design!  The design consists of a chrome cabinet, Chrome microphone, Blue channel display and signal strength meter and Talk-back.
The 29 LTD
CHR
is an great addition to professional drivers appeal to chrome in the cab. The 29 is manufactured based on the original design which has been known for performance and durability. Professional driver-requested improvements have been made thru-out the years to continue to enhance performance and durability with style continuing the un-matched Cobra tradition. The major features include SWR Calibration with warning indicator to adjust and monitor the antenna system. RF Gain and Dynamike boost for loud and clear communication. Classic An Analog Signal Meter that that swings proportionally to the level of incoming receive and out-going transmit signals. The meter also illustrates The standing Wave Ratio of the antenna system.
Source USA:
https://www.cobra.com/products/cb-radios
#Cobra
#29
#LTD
#CHR
par Dundee33

le Jeu 24 Déc 2015, 03:10
Rechercher dans: Cobra, Dynascan, Emperor, Magnum, President, Stabo, Uniden
Sujet: Cobra 29 LTD CHR (Mobile)
Réponses: 0
Vues: 559