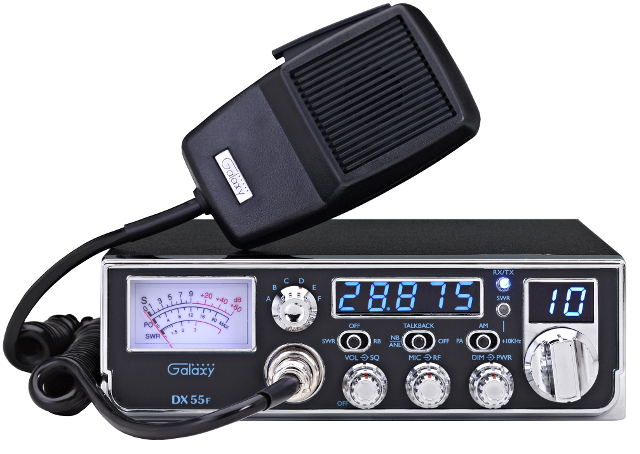 1) No FM mode - AM and PA only.
2) No Clarifier. As an AM only radio, a Clarifier is not really necessary.
Plus de détails ici:

3) No switch to turn the Frequency Display off. Of course, the Dimmer control can reduce the brightness to very dim.
4) On the plus side, it has a built-in five digit frequency counter using large blue LEDs in the mid size DX929/DX979 chassis with a front mic jack.
5) Also, they have added our automatic SWR circuit,
an SWR alert LED, a RX/TX LED and a blue LED incorporated into the SWR alert LED that lights blue when the +10KHz circuit is on.
Source USA:
[Vous devez être inscrit et connecté pour voir ce lien]
[Vous devez être inscrit et connecté pour voir ce lien]
[Vous devez être inscrit et connecté pour voir ce lien]
[Vous devez être inscrit et connecté pour voir ce lien]
_________________
73'51 de Dundee33 ~ 14DR33
(Poste: CRT ss 7900)
---
Permission de ce forum:
Vous
ne pouvez pas
répondre aux sujets dans ce forum