Frequency CB: 26.965-27.405 MHz
WX: 161.850-163.275 MHz
Channels CB: 40
Channels WX: 10 Weather
Modes: AM
Plus de détails ici:

Power Output: 4 W
12 Volt
   Soundtracker® System - Cuts noise up to 90% for clearer communication.
   NOAA Weather & Emergency Radio - Be prepared for storms and emergencies with built-in NOAA radio receiver.
   Channel Scan - Scan all 40 CB channels.
   Dual Watch - Monitors two pre-selected channels simultaneously.
   4 Watts Power Output - Maximum power allowed for extended range of communications.
Source USA:
http://www.cobra.com/products/portable/hh-38-wx-st
La fiche produit est ici:
http://www.cobra.com/sites/default/files/features/HH38WX_SPEC.pdf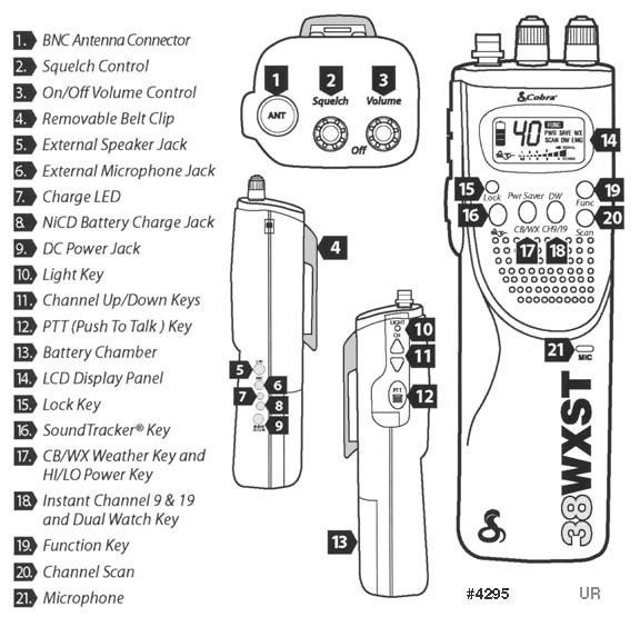 #Cobra
#HH-38WXST
#Weather
#météo
_________________
73'51 de Dundee33 ~ 14DR33
(Poste: CRT ss 7900)

Sujets similaires
---
Permission de ce forum:
Vous
ne pouvez pas
répondre aux sujets dans ce forum