Rugged, high performance Antennas to suit Australia's harsh conditions
This extreme Base Station antenna is almost
5 metres long
and is designed to provide a full wave for extra distance. The radome antenna is made from high quality white fibreglass with a stainless steel base using a durable PL259 connector.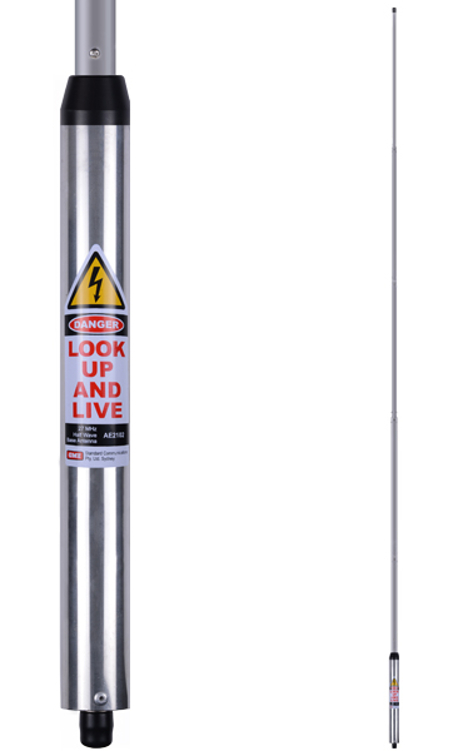 GENERAL
Frequency Band: 27 MHz
Ground Dependance: Ground independance
Construction Type: 27 MHz base antenna, white fibreglass radome, stainless steel base, N connector fitting.
Height/Length mm: 5400 MM
Source Australie:
[Vous devez être inscrit et connecté pour voir ce lien]
Un catalogue est disponible ici:
[Vous devez être inscrit et connecté pour voir ce lien]
[Vous devez être inscrit et connecté pour voir ce lien]
[Vous devez être inscrit et connecté pour voir ce lien]
_________________
73'51 de Dundee33 ~ 14DR33
(Poste: CRT ss 7900)

Sujets similaires
---
Permission de ce forum:
Vous
ne pouvez pas
répondre aux sujets dans ce forum